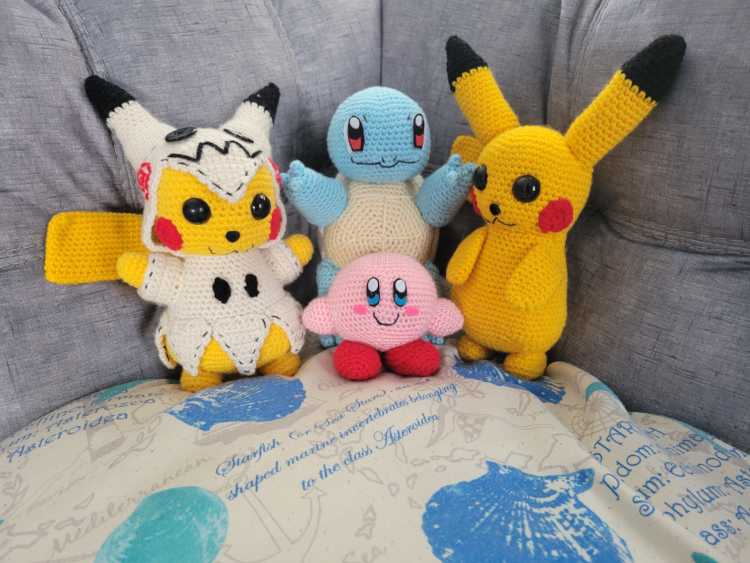 About Crochet Cache
James Jester
This website is a development project of mine. I am a Web Developer by profession, but have developed a passion for design crochet amigurmui patterns.

I started to learn to crochet during the whole Covid-19 lockdown. I'd previously tried to learn to crochet but quickly became frustrated and quit, partly because I choose to learn with black yarn and poor lighting. I tried again during the lock down because lumber became very expensive and yarn was cheaper. Also with being stuck inside I have more time to sit and watch tutorial videos on how to crochet. Once I learn I was hooked and made some Pokemon characters from others patterns. But I started to want to make my own thinking I could make them more like the characters from the games and show. Now I post my patterns on here to share with others.

In the future for this website I may open it up to other to create own accounts and share their patterns as well. Which would truly make the a Crochet Cache website. But for now it solely my own patterns.